Big Splash at Big Print Studios
It is with no doubt that we live in uncertain times. My paintings are about embracing uncertainty that life has to offer. It is human nature to want to create order and control within their environment. However, there is no predicting what the universe has to offer. I am trying to break the shield that humans use to protect themselves from the unknown. I am trying to encourage people to not just prepare for events that they cannot predict, but rather face them head on. I want to show people that while danger and chaos lurk behind doors unopened so does beauty and opportunity.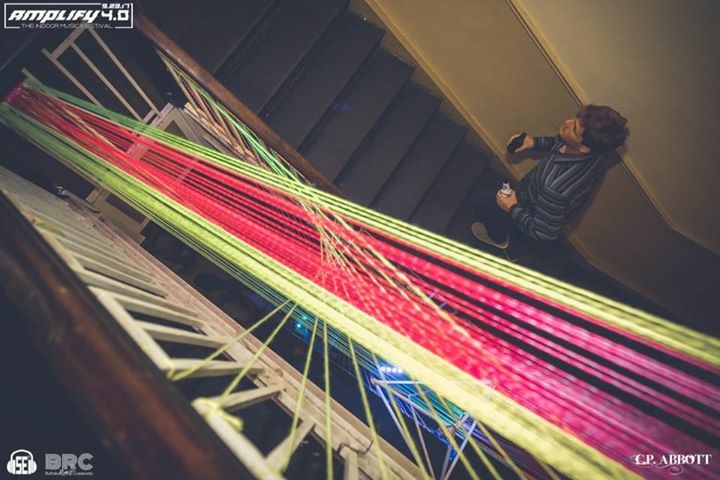 You will never find beauty if you don't open the door to uncertainty and explore. Finding the right balance of chaos and order is what I aim to do with my art. Working with resin and ink is incredibly unpredictable free form and flowing, but there also exists a clear element of control. It is provocative in the sense that amazingly; every single person sees something different within its intentional ambiguity.
Most people call me Ricky, but as a painter I go by my full name, Richard Angelo Runfola. I was born and raised in Buffalo, New York. After receiving my Bachelors of Arts in Architectural Studies from Hobart and William Smith Colleges in Geneva, New York, I decided to return to my home town for graduate school. I am embarking on the 3.5 year Masters in Architecture program at the University at Buffalo in the department of Architecture and Planning. I hope to one day pursue licensure. In the mean time, I am doing what I love to do in my spare time. Making art!
Warm Regards,
Richard Angelo Runfola